AAOE 2019 Innovation Award of Excellence.
We're pleased to announce that Tammie Simao, CMPE received the 2019 American Alliance of Orthopaedic Executives Innovation Award of Excellence.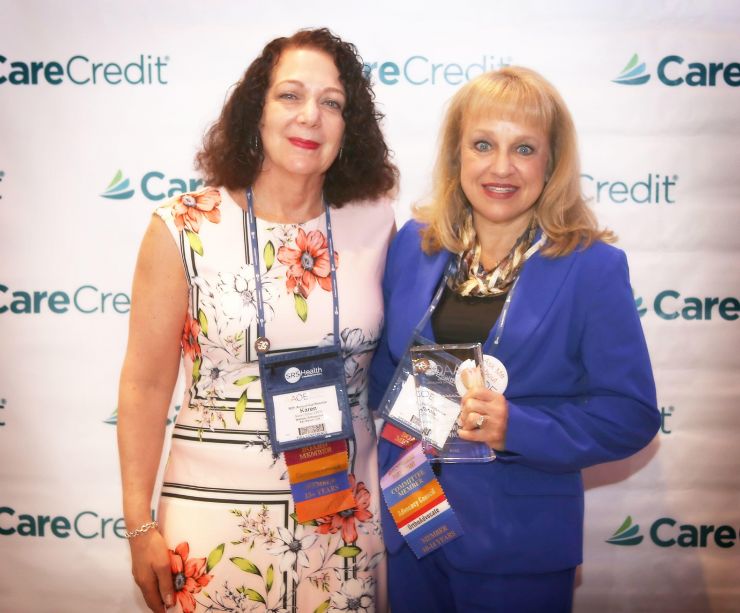 Karen Sollar President of AAOE (left) with Tammie Simao recipient of Award of Excellence
This award recognizes an orthopedic or subspecialty practice, or a hospital department that has developed an innovative solution that can be replicated to benefit the entire orthopedic community. Innovation or improvement may be in areas including, but not limited to: delivery of care, patient satisfaction, physician/employee satisfaction.
---